Behind every door is an adventure.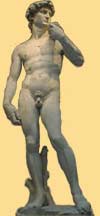 See "David" after your cooking class.


When You Go Home... Will You Take Back What Italians Feel is Truly Essential to Knowing Italy?
When you return from your travels, what do you recall? The sights. The sounds. The smells. The tastes. Travelers and adventurers realize that the cuisine of a culture is often one of its most revealing treasures.

We designed this half-day course so that our clients can immerse themselves more fully in the culture of Italy and the treasure of its food.
Celebrate the Culinary Heritage of Italy
From Renaissance dishes to signature Italian meals, you'll travel to some of the choicest cooking capitals of Italy without leaving our the more. Meet other travelers and create memories that you'll relive again and again in your own kitchen.
The Difference...
Cook with Passion specializes in fun courses that entirely focus on Italian cooking, wine and food. We also emphasize the social side of cooking - how sharing meals can help you enrich your friendships. This course is unlike others - we do not charge you a small fortune for a week long class or throw a cooking experience in as an afterthought to a longer tour.
Risk Free Guarantee
We are confident you will be satisfied with our class. In fact, we'll ask you at the end of class if we've met the criteria you've set for us. If we haven't, we'll give your money back!
Small Group Instruction in English
Hands-On Experience
Preparation and Enjoyment of a Four Course Meal with Wine: Appetizer, First Course, Main Course, and a Dessert
Cook With Passion Recipe Guide
Risk Free Guarantee !

€165 Euro per person
Space is limited to ten participants, thus it is suggested to reserve as early as possible. Please see our contact page if you would like to reserve for the class. Prices are subject to change.
All Our Offerings:
Cooking Classes
Olive Oil Tasting Classes
See links below for more information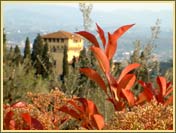 Florence - Cooking Classes, Art, Food and Culture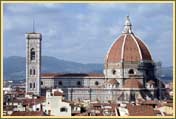 Our Cooking Classes help you experience more when you tour Italy for vacation.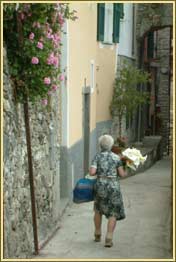 On her way to teach one of our Cooking Classes.